Paycheck Protection Program (PPP)
New Borrower Friendly PPP Forgiveness Application Released!
In addition to revising the previous forgiveness application, SBA published an EZ version of the forgiveness application (borrowers must be able to check 1 of 3 boxes on EZ instructions to qualify to use the 3 page EZ form). Please review the EZ instructions to determine which application you will need to use:
Loan Forgiveness Application Form EZ Instructions
Loan Forgiveness Application Form EZ
Loan Forgiveness Application Instructions
We expect further guidance, processes, and procedures to be issued. We will continue to provide updates once available.
---
PPP Progam Details
The Paycheck Protection Program provides small businesses with funds to pay up to 24 weeks of payroll costs including benefits. Funds can also be used to pay interest on mortgages, rent, and utilities.
Fully Forgiven
Funds are provided in the form of loans that will be fully forgiven when used for payroll costs, interest on mortgages, rent, and utilities (due to likely high subscription, at least 60% of the forgiven amount must have been used for payroll). Loan payments will also be deferred for six months. No collateral or personal guarantees are required. Neither the government nor lenders will charge small businesses any fees.
Must Keep Employees on the Payroll—or Rehire Quickly
Forgiveness is based on the employer maintaining or quickly rehiring employees and maintaining salary levels. Forgiveness will be reduced if full-time headcount declines, or if salaries and wages decrease.
Most Small Businesses Eligible
Small businesses with 500 or fewer employees—including nonprofits, veterans organizations, tribal concerns, self-employed individuals, sole proprietorships, and independent contractors— are eligible. Businesses with more than 500 employees are eligible in certain industries.
FREQUENTLY ASKED QUESTION:
Will a borrower's PPP loan forgiveness amount (pursuant to section 1106 of the CARES Act and SBA's implementing rules and guidance) be reduced if the borrower laid off an employee, offered to rehire the same employee, but the employee declined the offer?
ANSWER: NO
As an exercise of the Administrator's and the Secretary's authority under Section 1106(d)(6) of the CARES Act to prescribe regulations granting de minimis exemptions from the Act's limits on loan forgiveness, SBA and Treasury intend to issue an interim final rule excluding laid-off employees whom the borrower offered to rehire (for the same salary/wages and same number of hours) from the CARES Act's loan forgiveness reduction calculation. The interim final rule will specify that, to qualify for this exception, the borrower must have made a good faith, written offer of rehire, and the employee's rejection of that offer must be documented by the borrower. Employees and employers should be aware that employees who reject offers of
re-employment may forfeit eligibility for continued unemployment compensation.
For additional information:
BankVista Commercial Banking Team
Visit the US Department of Treasury as a resource for PPP information
The Small Business Owner's Guide to the CARES ACT CLICK HERE
The Small Business Provisions in Coronavirus Aid, Relief, and Economic Security (CARES) Act Explained CLICK HERE
---
For Immediate Loan Assistance
BankVista has 2 quick approaches to alleviate a potential cash crunch:
Defer your Principal and Interest payments for 3 months
Defer your Principal payments for 3 months (interest will still be due during this time)
For a more in-depth approach, refinance opportunities maybe available to reduce your monthly payment obligations, generate working capital, etc.
Contact BankVista to review your options:
Sartell 320-257-1600
Mankato 507-387-2265
Chaska 952-368-1950
---
Disaster Assistance Loans
(Available Directly Through Government Application)
Minnesota Small Businesses Now Eligible For SBA Economic Injury Disaster Loan Program
Thanks to a concerted effort by the state of Minnesota and the SBA to contain the economic impact of Coronavirus, the state's small businesses are now eligible for the SBA Economic Injury Disaster Loan Program and can apply for a loan on our website at SBA.gov/disaster.
This program can provide low-interest loans of up to $2 million to small businesses and private non-profits.
These loans may be used to pay fixed debts, payroll, accounts payable and other bills.
The current interest rate is 3.75% for small businesses. The non-profit rate is 2.75%.
These loans have long-term repayment options, up to a maximum of 30 years.
Need help filling out the application? Access these step-by-step instructions
Minnesota Employment And Economic Development
Small Business Emergency Loans
Following Executive Order 20-15, DEED has established a loan program to assist small businesses directly and adversely affected and whose industry is named in Executive Orders 20-04 and 20-08 following the COVID-19 pandemic. Small businesses are a vital part of Minnesota's economy and this program will provide a source of working capital to help businesses sustain operations during this challenging time.
Businesses should apply directly through a certified lender. A list of lenders and application materials are available in the tabs. Nonprofits are not eligible for this program.
The program is still being developed and loans will be available soon. For further information visit MN Employment and Economic Development website.
Details
Government-assisted help for businesses that might otherwise have difficulty getting approved
Special financing for qualifying businesses
Competitive rates for a wide range of business needs:

Commercial real estate purchase
Construction
Business acquisition or expansion
Equipment and inventory purchase
Working capital
And more

Several lending options available
Generally lower down payments and extended terms
Additional considerations taken when deciding maturity*
Easy, streamlined application process
In-house processing for expediency and efficiency
Personalized, attentive service
Saving You Time Right from the Start
SBA Loan Checklist
The following information is usually required during the loan process:
Personal & Business Federal Tax Returns – last 3 years with all supporting schedules (Required on all guarantors and/or all individuals who own 20% or more of the business)
If an existing business – Year-to-Date Balance sheet and Profit & Loss statement are required. (Must be dated within 90 days of application).
2-Year Projection of earnings – (required if less than 3 years of historical statements are available)
If any owner/borrower has a controlling interest in another business, 3 years of financial information must be submitted on each affiliate entity.
A/R and A/P Aging Reports – at Banks discretion depending on use of proceeds and collateral offered
For Franchise purchase include Uniform Franchise Offering Circular (UFOC)
Purchase Agreement (applies only to acquisitions or real estate purchases)
Complete SBA Application & Forms
Minnesota SBA Lender of the Year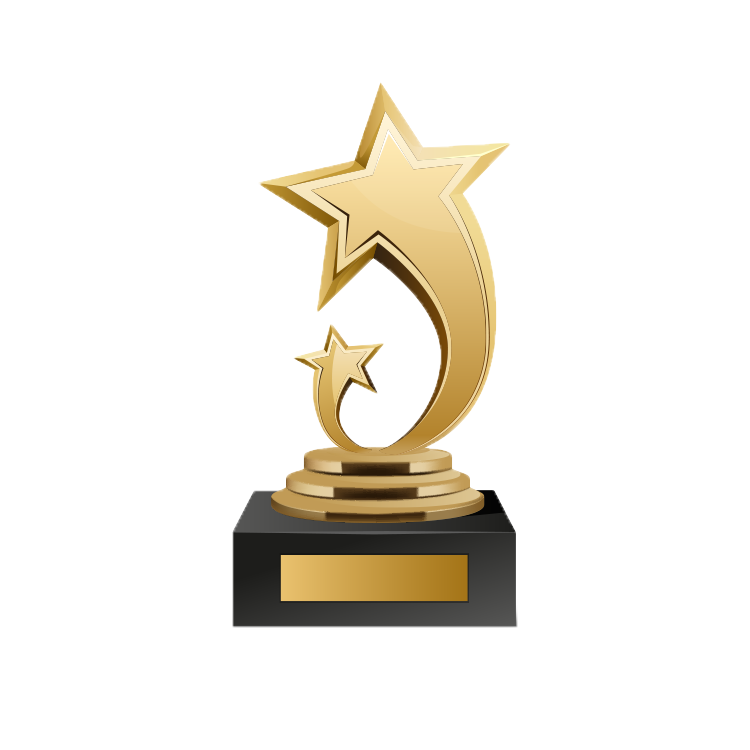 BankVista is excited to announce we have received the 2019 Minnesota SBA Lender of the Year award. We'd like to thank our team for their hard work and dedication. From customer service to our expert lenders, we couldn't do it without you!
We'd also like to thank the small businesses in our community for trusting us with your business banking needs. We appreciate the opportunity to serve you and our community together. Small businesses are the backbone of our community. That's why we work to offer them financing they need to thrive.
As a Preferred SBA Lender, at BankVista we work with the U.S. Small Business Administration offering these special loan programs. If your business can't qualify for traditional lending, talk to a BankVista commercial lender who can go over additional options with you.
Bank Smart. Bank Local. BankVista.
Small Business Resource Guide