BankVista Named A Top Workplace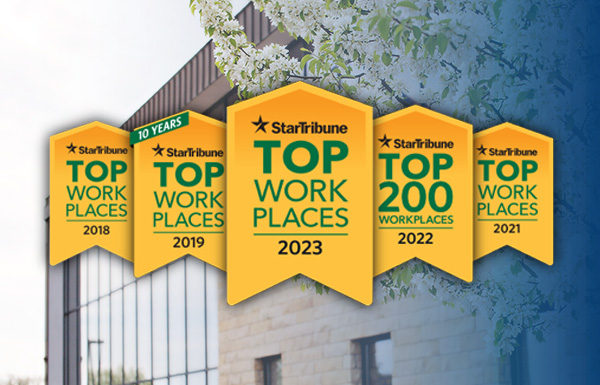 The Star Tribune rated BankVista one of the Top Workplaces in Minnesota. A comprehensive list of those chosen may be found at startribune.com/mn-top-workplaces and will be published in the Star Tribune Top Workplaces special section on Sunday, June 18.
Top Workplaces recognizes the most progressive firms in Minnesota based on employee perspectives evaluating engagement, organizational health, and satisfaction. It is produced by the same team that compiles the 32-year-old Star Tribune 100 report of the best-performing public corporations in Minnesota. The analysis comprised responses from 124,719 Minnesota public, private, and nonprofit employees.
The Star Tribune Top Workplaces rankings are based on survey data gathered by Energage, an independent business focusing in employee engagement and retention. Over 5,000 organizations were invited to participate in the survey, and more than 124,719 employees shared their views. We are honored to be included in the list of Top Workplaces. Especially since the judges were our employees!
FREE Paper Shredding Event
Do you have stacks of old documents piling up at home or in the office? Don't let them clutter your space any longer!
Join us for our FREE paper shredding event on Friday, April 21st, during lobby hours. Bring all your sensitive and confidential paper documents to be securely shredded.

Protect your identity and the environment by disposing of your paper waste responsibly. Don't miss this opportunity to declutter and secure your personal information!
Spread the word and invite your family and friends. See BankVista's locations for address and directions.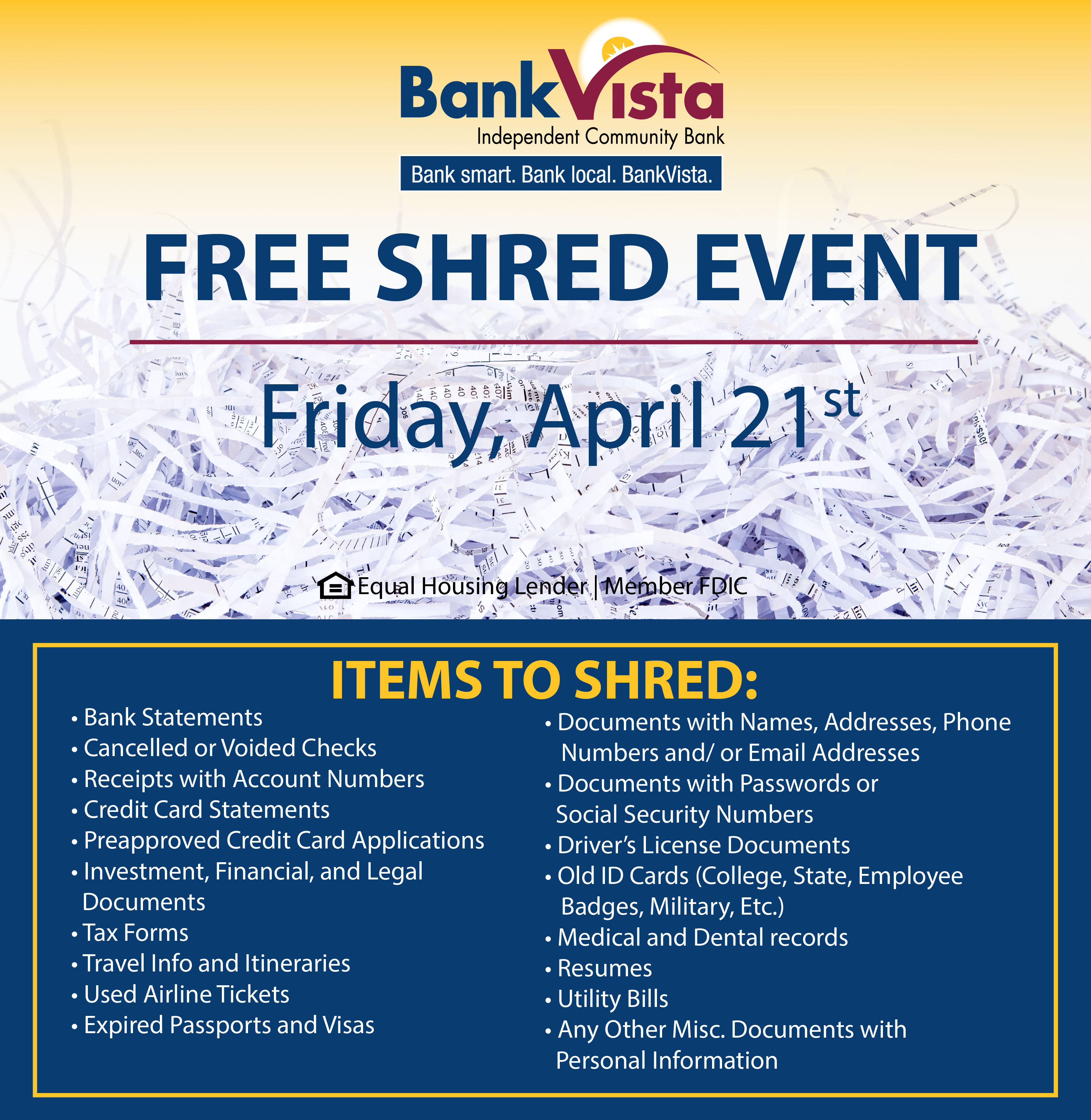 ---
Banking Industry News
The FDIC has released an official statement regarding depositor funds of the former Silicon Valley Bank, Santa Clara, California. Visit the FDIC website to view the press release in its entirety.
---
Be Aware of Fake Text Messages
Alert: BankVista is aware of text messages appearing to alert you of your debit card being locked due to fraud. This is a phishing attempt and NOT from BankVista! Do not call the phone number or click the link in the text.
If you receive an email or a text message that appears to be from your bank, credit card company, or anyone else requesting that you take action, pick up the phone and dial a verified phone number. Don't call the number that sent you the text, be aware that cybercriminals are attempting to defraud you.
As a reminder:
Do Not Click on Links in Text Messages or Emails
Do Not Call the Phone Number in the Message
Never Share Your Account or Debit Card Number
Never Share Your PIN
Never Share Your Online Banking Credentials
Resources to Help Avoid Scams
Fraud Watch Network Scams are only one eample of thousands of scams, the following goverment sites are resources to help you recognizing common signs of a scam and could help you avoid one.
Federal Trade Commision Consumer Advice
Don't Click, CONFIRM IT
Call BankVista at 320-257-1959
---
Lender of the Year for MBFC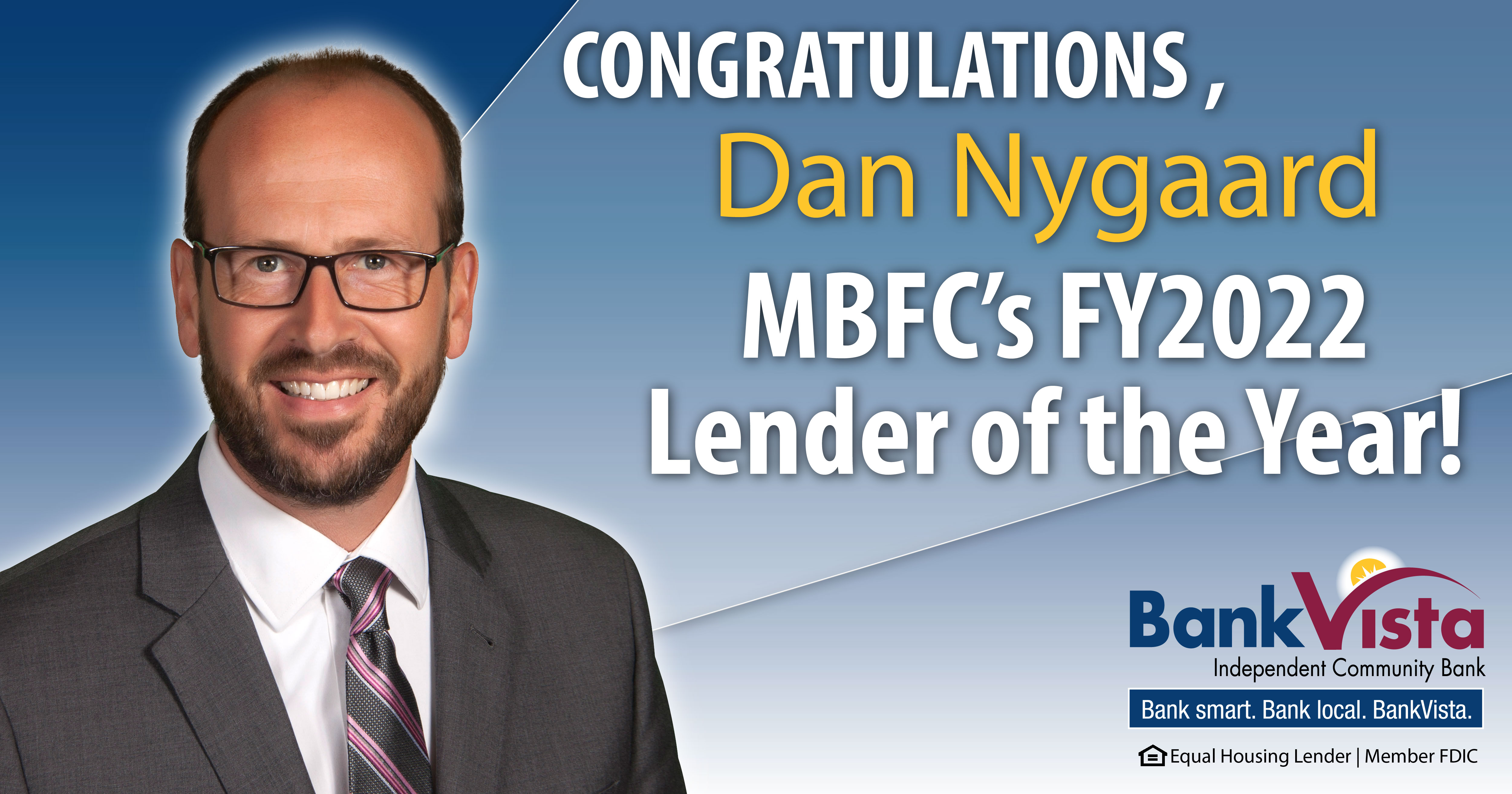 The Minnesota Business Finance Corporation has chosen Dan Nygaard as its Individual Lender of the Year for the upcoming fiscal year! Dan has won five times in the past seven years: 2015, 2016, 2019, 2020, and 2022! This was based on SBA 504 program loans that were approved.
Dan, congratulations!
---
2022 Minnesota SBA Lender of the Year
BankVista is pleased to announce that for the 7th consecutive year we have been named a (2022) Minnesota SBA Lender of the Year by the US Small Business Administration's Minnesota District office! We take pride in assisting businesses with SBA loans and other solutions that they need to survive, grow, and thrive. We appreciate our wonderful clients and referral sources for helping us maintain this position of excellence. Thank You to our wonderful team, we do not take your outstanding efforts for granted!
---
BankVista Named Top 200 Workplaces by Star Tribune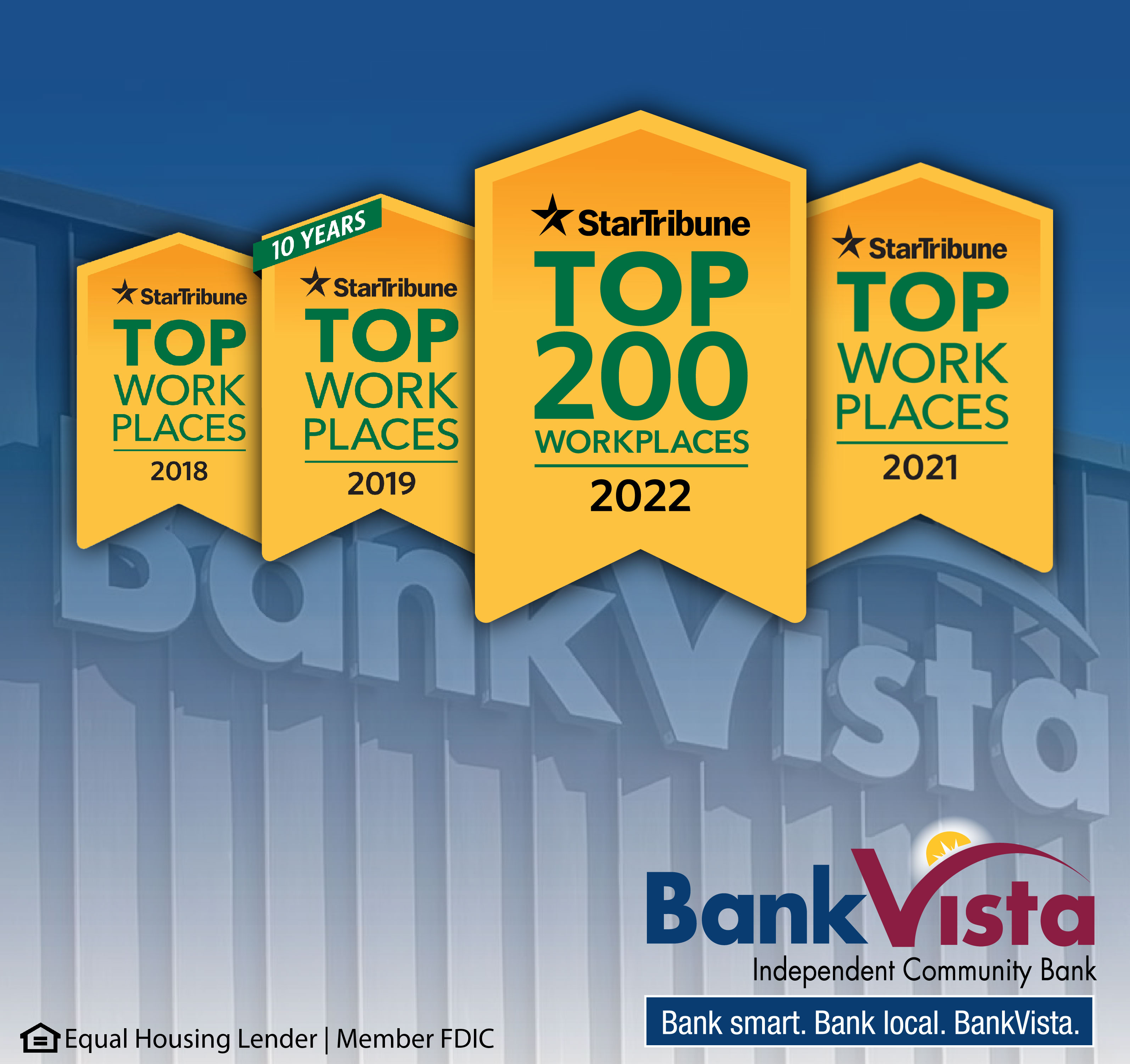 BankVista is honored to be named a Top 200 Workplaces in Minnesota by the Star Tribune! Among the hundreds of employers that participated in this rigorous program, it is an honor to be placed in this category. Especially since the judges were our employees!
Top Workplaces recognizes the most progressive companies in Minnesota based on employee opinions measuring engagement, organizational health, and satisfaction. The analysis included responses from over 79,000 employees at Minnesota public, private and nonprofit organizations.
BankVista humbly thanks our employees for their talent and hard work! Our team is a made up of so many wonderful people who constantly strive to do the right thing(s) supporting each other and our clients.
---
The Top-Performing Community Banks of 2021

For the full article visit: Independent Banker Top Performing Community Banks
---
Consumer Alerts
Learn more about the latest consumer advice, scams, and what you can do to protect yourself with the Federal Trade Commisions Consumer Advice website!
---
Joe Prodinsky Named a Minnesota Housing Top Producing Loan Officer for Home Improvement Loans

Joe Prodinsky, Vice President Retail Banking, was named a Minnesota Housing Top Producing Loan Officer by Minnesota Housing for his Fix Up home improvement loan production during 2021!
Minnesota Housing is a state agency that works with loan officers like Prodinsky to provide affordable loans for home remodeling, repairs, energy efficiency upgrades and accessibility improvements. Homeowners can access the Fix Up Loan Program to receive loans from $2,000 to $75,000 with fixed interest rates and secured and unsecured options. More information and eligibility requirements are available at www.mnhousing.gov. In addition to home improvement loans, Minnesota Housing also offers homebuyer loans and finances multifamily housing across the state.
---
Shred Event, Friday, April 22, 2022
Protect your identity and bring your paper items to BankVista's lobby for safe shredding.
Free shred event, open during lobby hours, available to the community.