BankVista Mastercard® Debit Card
Safer Than Carrying Cash
Your Business Debit Card
Free Mastercard® debit card accepted around the globe and online
Free with any BankVista business account
Reduce or Eliminate costs of purchasing checks
Simplify money management; cards are linked to one main account
Multiple cards can be issued
Pre-set employee limits as needed
Gain total control over your card with CardValet®
Works seamlessly with digital wallets like Apple Pay®, Samsung Pay®, and Google Pay
24/7 access to funds via ATMs
Nationwide surcharge-free ATM usage via the MoneyPass® ATM Network
Easily protect your card if lost or stolen
---
Easily Manage Your Business Debit Card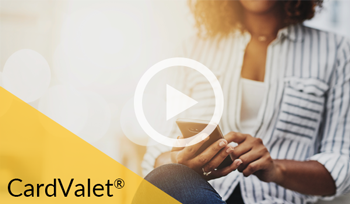 CardValet® helps you control your busienss debit card through your mobile device, making it easy to set alerts and manage your finances on the go.
Security
Turn your cards on or off, in an instant, for any reason
Control
Control transactions by category or by dollar amounts
Flexibility
Easily set, customize and modify purchase alerts
Watch Video to Learn More or Take a Test Run in the Click Through Demo!
Your Personal Debit Card
Free Mastercard® debit card accepted around the globe and online
Use your debit card to qualify for rewards with free Kasasa® checking accounts
Safer than carrying cash
More convenient and safer than checks
Gain total control over your card with card management
Works seamlessly with digital wallets like Apple Pay®, Samsung Pay®, and Google Pay
Eliminate cost of purchasing checks
24/7 access to funds via ATMs
Nationwide surcharge-free ATM usage via the MoneyPass® ATM Network
Easily protect your card if lost or stolen
---
Easily Manage Your Personal Debit Card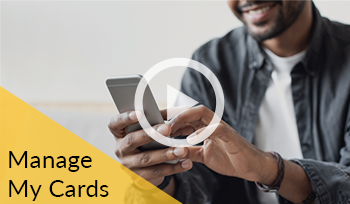 Greater Card Protection
Our card controls offer more protection than ever, allowing you to lock and unlock your cards and limit transactions by location, merchant, and transaction type. You can report lost or stolen cards from the app and set up alerts to stay informed about how your card is used.
Enhanced Insights
Our handy list of subscriptions and who has your card on file gives you a clear picture of where your money is going. Easy to read graphs make understanding your spending habits simple, and details such as merchant names, logos, and contact information give you greater insight into your card transactions.
Ultimate Convenience
Add cards to digital wallets, get cash without your card, easily set travel plans to ensure your card is not declined, and even access your new card before receiving it in the mail. Plus, self-service options give you 24/7 assistance without calling a service number.
Get Started
If you are new to Mobile Banking, simply search for BankVista in your app store to download our Mobile Banking app today!
Once the update is in place, please expect a momentary delay when accessing our Mobile Banking app to allow for the updates to take effect on your mobile device. Once loaded, simply tap "My Cards" to access all the exciting new features.
Activate Your Debit Card
Dial 800-992-3808 to activate your card and select your PIN.
You will be prompted for the below information to activate your card:
Last 4 of your SSN
Last 4 of your primary account number attached to the card
Telephone number associated with your account
4-digit PIN of your choosing


Questions? Contact us or call 320-257-1959
Change Your Debit Card PIN
Dial 800-992-3808 and follow the change PIN prompts.
Questions? Contact us or call 320-257-1959
Lost or Stolen Card
Report lost or stolen debit cards at any hour by calling Fraud Prevention Services: 1 (800) 417-8715
Fraud Services
HAVE YOU RECEIVED A MESSAGE FROM FRAUD DETECTION SERVICES?
Your BankVista Debit Card is monitored 24/7, 365 days a year and if suspected fraud is found, BankVista's fraud services partner will call you to verify validity of the transaction. If you receive a call from "FRAUD PREVENTION SERVICES", know that our people are doing their job and preventing potential misuse of your card. If they cannot reach you, your card may be blocked.
If you have received a message from Fraud Detection Services (caller may appear as potential spam) please return that call via the number left in the voicemail OR call 1 (800) 262-2024 and, if possible, have your case number ready.
If you have not been contacted by Fraud Prevention Services and need to file a new claim against fraudulent charges on your Debit Card, call BankVista (320-257-1959) during business hours and we will begin the dispute process on your behalf.