Bank here, there, anywhere through our mobile app. It lets you view balances, pay bills, and so much more with just a few taps.
Enjoy an Interactive Click Thru Demo or a
Video Demo on Mobile Banking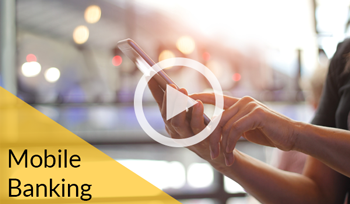 Fast, free, and secure service for clients enrolled in online banking1
Easily keep track of your finances on the go:

View account balances
Transfer funds
Make loan payments
Pay bills
Deposit checks
Find the closest ATM
Change online banking password on the app

Save valuable time and effort; avoid an extra trip to a market
Encrypted to keep your financial information secure, even if your device is lost or stolen
Get Started
Enroll for mobile banking through BankVista's Mobile Banking App or on your computer through BankVista's online banking
Download BankVista's Mobile Banking App from your App Store on your Smartphone or Tablet (Note: BankVista is one word)
Open the BankVista Mobile Banking App and sign in using your online banking credentials
Enjoy 24/7 mobile banking convenience
Receive Alerts Instantly
BankVista's Mobile Banking app delivers customized push alerts. Whether you are on the road, in the office, or at home, you can manage your real time alert preference based entirely on your choosing. NotifiSM Alerts for Mobile
Learn More
For questions, please call Electronic Services at 320-257-1959 or send us an email at [email protected].
Deposit checks anytime, anywhere from your mobile phone
Free service for clients with a BankVista checking account
Do it just a few taps of your finger
Make a Deposit
Endorse the Check "Mobile Deposit" with your signature
Log into your Smartphone or Tablet's BankVista App
Click "Deposit" from the bottom menu bar
Select the account to receive the deposit
Enter the Check amount
Take a photo of the front and back image of the check
Confirm the deposit
Write "MOBILE DEPOSIT" on the front of the check, securely store for 90 days, then destroy
Conditions
Restrictive Endorsement MUST be used (as in example)
One check per deposit
$1,200.00 per check limit; $2,500.00 per day deposit limit
Deposits made before 5:00 p.m. and under normal processing circumstances will be posted to the account at the end of the same business day
Program participation is subject to BankVista's Mobile Remote Deposit Capture Agreement as well as the Terms and Conditions of your account disclosure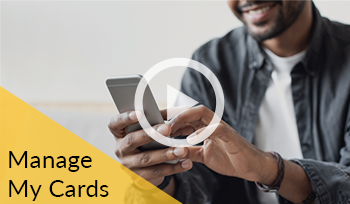 Greater Card Protection
Our card controls offer more protection than ever, allowing you to lock and unlock your cards and limit transactions by location, merchant, and transaction type. You can report lost or stolen cards from the app and set up alerts to stay informed about how your card is used.
Enhanced Insights
Our handy list of subscriptions and who has your card on file gives you a clear picture of where your money is going. Easy to read graphs make understanding your spending habits simple, and details such as merchant names, logos, and contact information give you greater insight into your card transactions.
Ultimate Convenience
Add cards to digital wallets, get cash without your card, easily set travel plans to ensure your card is not declined, and even access your new card before receiving it in the mail. Plus, self-service options give you 24/7 assistance without calling a service number.
Get Started
If you are new to Mobile Banking, simply search for BankVista in your app store to download our Mobile Banking app today!
Once the update is in place, please expect a momentary delay when accessing our Mobile Banking app to allow for the updates to take effect on your mobile device. Once loaded, simply tap "My Cards" to access all the exciting new features.
Check out our video to learn more.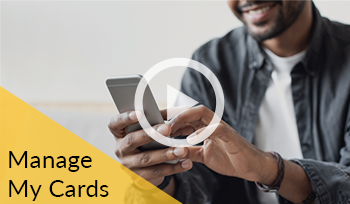 1Wireless carrier data rates may apply.