Manage your money whenever, wherever. From transfers to loan payments, it's like taking the teller window with you.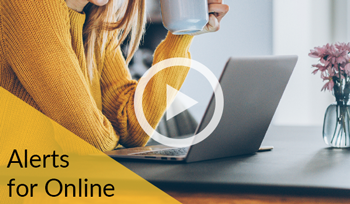 Manage accounts from your computer
View account balances
Transfer funds between accounts
Review transaction history
Make loan payments
Sign up for E-Statements
Use Bill Pay to save time and money
Set up alerts and reminders to avoid late payment fees
Set up recurring payments for more convenience
Encrypted to keep financial information secure
Let us introduce you to the new Bill Pay!
Bill Pay with Popmoney® makes it a breeze to pay the companies that send you bills – or just about anyone else, too. It's simply the best way to manage your payments.
Pay Virtually Anyone. From the local bakery to a Fortune 500 Company, even your babysitter.
Send Money to Friends and Family. All you need is their email address or cell phone number.
Same Day/Next Day Payments. Payments can often be received in as little as one business day,
even that same afternoon if necessary.
Group Payments into Categories. Organize your utilities, cable and phone into a folder named household.
Account to Account Transfers.Even accounts at other financial institutions. Your money is always available, regardless of where you keep it.
Receive eBills. Green, more convenient, more secure and easier to manage.
Receive updates through email when you receive a bill, or when it's due.
Automatic Payments. Great for bills that stay the same each month, like your rent and your car loan.
Search Bill History. Search by company, date and status, the moment you need an answer,
wherever you are.
Message Center. Get quick answers to questions you might have.
Completely safe. More secure than mailing paper checks.
Send Money to Friends and Family
Popmoney is an innovative personal payment service that eliminates the hassles of checks and cash. Popmoney allows you to send and receive money as easily as you send and receive email and text messages. Best of all, you don't need a separate account. Just use your current U.S. checking or savings account.
With Popmoney, you can send and receive money using Online Banking. It's just that easy!
How it Works
Sending Money
To send money, log in to your account by accessing Online Banking and look for Popmoney
Send money using the recipient's name and email address, mobile number or checking/savings account information
You can even make it special by using one of our eGreetings
You will be notified when the transaction is completed
If your recipient's financial institution is part of the Popmoney network, they can complete the transaction from their own financial institution's online banking site — if not, they can go to https://www.popmoney.com/ to direct the funds to their bank account
Receiving Money
You will receive an email or text message telling you someone sent you money
Log in to Online Banking and direct the funds to your bank account
Money sent to a specified bank account will be automatically deposited there
Alerts preference management – account alerts are real time, based entirely on your registration in the following categories

Security Alerts
Balance Alerts
Transactions Alerts
Transfer Alerts
ATM / Debit Card Alerts
Other

Delivery choice

Email
Online secure inbox
Push notifications
Text Messaging

Turn alerts on today by logging into online banking and choosing the "Alerts" menu item
Learn More
Digital Services Support
Hours of Operation
Mon - Fri: 8:00am - 6:00pm
Saturday: 8:00am - Noon
Sunday: Closed
(320) 257-1959
[email protected]