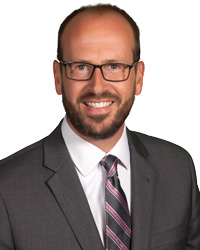 {beginAccordion}
SBA Checklist
The following information is usually required during the loan process:
Personal & Business Federal Tax Returns – last 3 years with all supporting schedules (Required on all guarantors and/or all individuals who own 20% or more of the business)
If an existing business – Year-to-Date Balance sheet and Profit & Loss statement are required. (Must be dated within 90 days of application).
2-Year Projection of earnings – (required if less than 3 years of historical statements are available)
If any owner/borrower has a controlling interest in another business, 3 years of financial information must be submitted on each affiliate entity.
A/R and A/P Aging Reports – at Banks discretion depending on use of proceeds and collateral offered
For Franchise purchase include Uniform Franchise Offering Circular (UFOC)
Purchase Agreement (applies only to acquisitions or real estate purchases)
Complete SBA Application & Forms
Testimonials
During the past 40 plus years in business we have worked with several financial institutions for a variety of needs or projects. About four years ago I was approached by BankVista to see how they might be able to help with our financial needs…and I'm sure glad they did. All the folks at BankVista have been very friendly, easy to work with and have put together a complete banking package that has worked very well. Stefan Freeman, Dan Nygaard and staff have been instrumental in helping me with re-financing of existing mortgages and assembled a much more attractive operating line saving me thousands of dollars in interest alone.
I recently stopped to see Stefan Freeman with a building proposal and was received with positive ideas and solutions for financing package including a combination SBA and bank loan. Dan Nygaard ran with the ball and put together a financing package that fit well.
We are looking forward to moving into our new facility this fall and continuing long term banking relationship with BankVista.
— Tim Carlson, Owner Carlson Wholesale
{endAccordion}