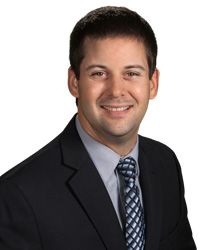 {beginAccordion}
Details
Government-assisted help for businesses that might otherwise have difficulty getting approved
Special financing for qualifying businesses
Competitive rates for a wide range of business needs:

Commercial real estate purchase
Construction
Business acquisition or expansion
Equipment and inventory purchase
Working capital
And more

Several lending options available
Generally lower down payments and extended terms
Additional considerations taken when deciding maturity*
Easy, streamlined application process
In-house processing for expediency and efficiency
Personalized, attentive service
SBA Checklist
The following information is usually required during the loan process:
Personal & Business Federal Tax Returns – last 3 years with all supporting schedules (Required on all guarantors and/or all individuals who own 20% or more of the business)
If an existing business – Year-to-Date Balance sheet and Profit & Loss statement are required. (Must be dated within 90 days of application).
2-Year Projection of earnings – (required if less than 3 years of historical statements are available)
If any owner/borrower has a controlling interest in another business, 3 years of financial information must be submitted on each affiliate entity.
A/R and A/P Aging Reports – at Banks discretion depending on use of proceeds and collateral offered
For Franchise purchase include Uniform Franchise Offering Circular (UFOC)
Purchase Agreement (applies only to acquisitions or real estate purchases)
Complete SBA Application & Forms
Testimonials
Working with BankVista, I know I have the access to the capital I need when I need it.
— Larry Barnabo, President, Corbar Companies
{endAccordion}